CEC began to Get Stuff Built Right in 1921, and has since grown to be the multi-discipline, regional firm we are today.
But, we haven't always been a team of over 250 people. Like most firms, we started small…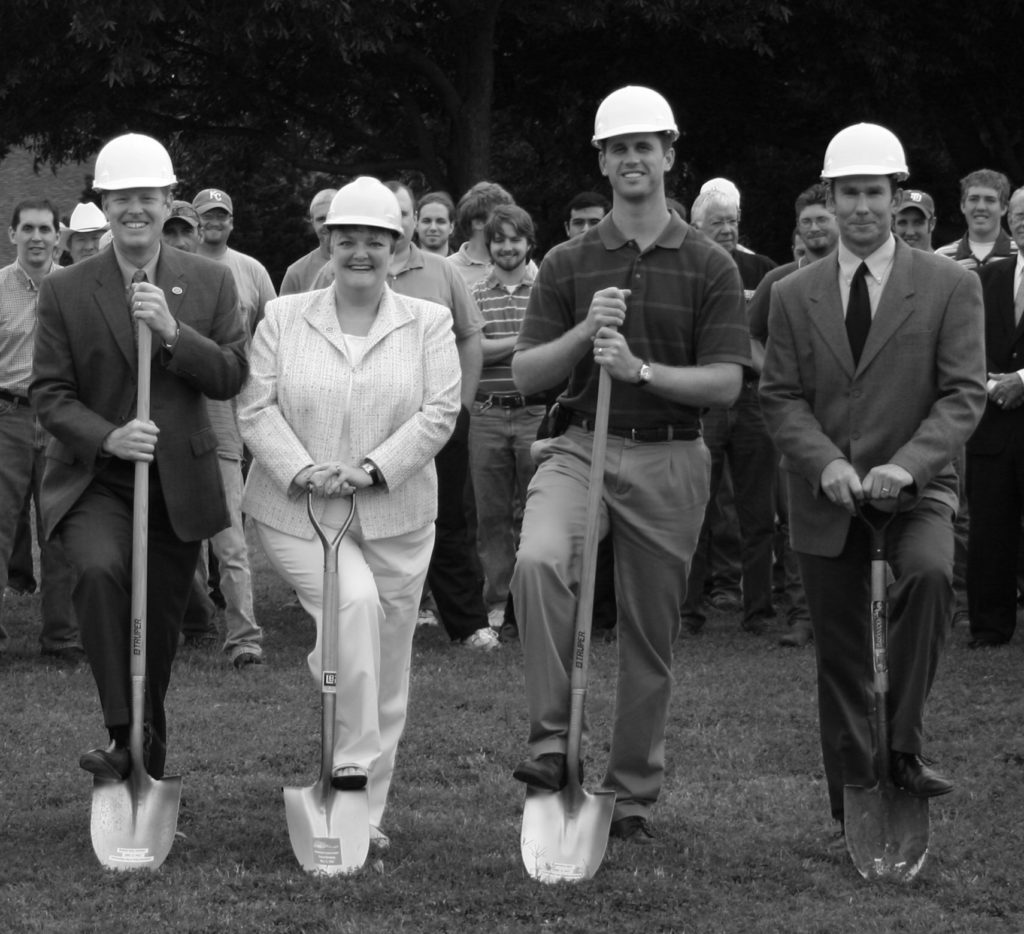 1921
Our story begins in an office on Main Street in Downtown Oklahoma City. In 1921, CEC® won its first engineering contract for Cleveland County.

1922-1959
Although affected by The Great Depression and Pearl Harbor, CEC® continued to win projects throughout these early years, most notably helping to build the Northeastern Turnpike (now Will Rogers) from Tulsa into Missouri.
Will Rogers Turnpike, 1955

1960's
CEC® moved into a garage apartment on NW 44th & Portland, where we would office for the next 20 years. During the 1960's, we engineered 35 miles of the Indian Nation Turnpike in Southeastern Oklahoma, the largest contract we had held to date.

1970's
Our work on the Indian Nation Turnpike led to more projects, including projects for the City of Oklahoma City and Oklahoma State University.
Indian Nations Turnpike, 1969

1980-1984
CEC® moved offices to NW 36th & Meridian with 6 full-time employees. Marty Hepp joined the firm in 1984, and was quickly included in client meetings and given increasing responsibility at the firm. Marty excelled rapidly, achieving his P.E. within four years.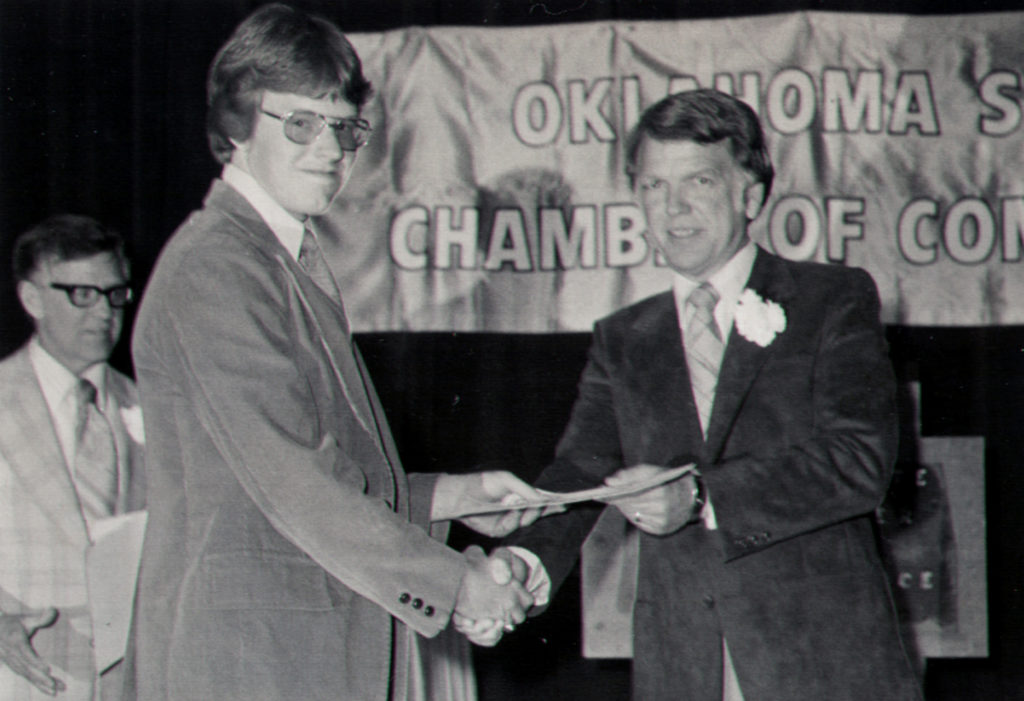 Marty Hepp, Pride of Oklahoma Essay Contest Finalist, 1979

1985-1989
In 1987, CEC® purchased our first computer for $9,000 (a Compac XT equipped with engineering software) and our first CAD station. By the end of the decade, we had several ongoing paving, bridge, and drainage projects for Oklahoma City, Elk City, Clinton and Weatherford. We also held several contracts with ODOT, including the I-35 interchange near Tecumseh.

1990's
Under the leadership of Marty Hepp, who became President of CEC® in 1991, we continued to expand and diversify our services to secure future growth. CEC® contracted large projects during these years, including bridge inspection, construction management, and other diverse projects for clients like Central Oklahoma Transportation and Parking Authority (COTPA), ODOT, OTA, and municipalities.
US-281 in Western Oklahoma, 2000

2000-2005
As the year 2000 began, CEC® had 18 team members and had just moved into a new 5000sf office. At the time, our team didn't think we would ever have a need for more space. However, by 2003 we had grown to 3 offices in Oklahoma (Oklahoma City, Tulsa and Duncan) and 50 team members. One team member in particular joined us in 2004 by the name of Doug Glenn.
I-35 Widening in Norman, 2010

2006-2010
Power Delivery was added to our services in 2007, and by 2008 our Oklahoma City office (the one we never thought we would fill) was getting smaller by the minute, causing a move to a bigger space to accommodate our rapidly growing team, namely our Survey (now Geospatial) Practice. The rest of our firm continued to fire on all cylinders, requiring our Tulsa office to move to a bigger space in 2009.

2013
Plans had been in the works for a while to build a much larger space, and in 2013 our Oklahoma City Headquarters opened, located right off the John Kilpatrick Turnpike.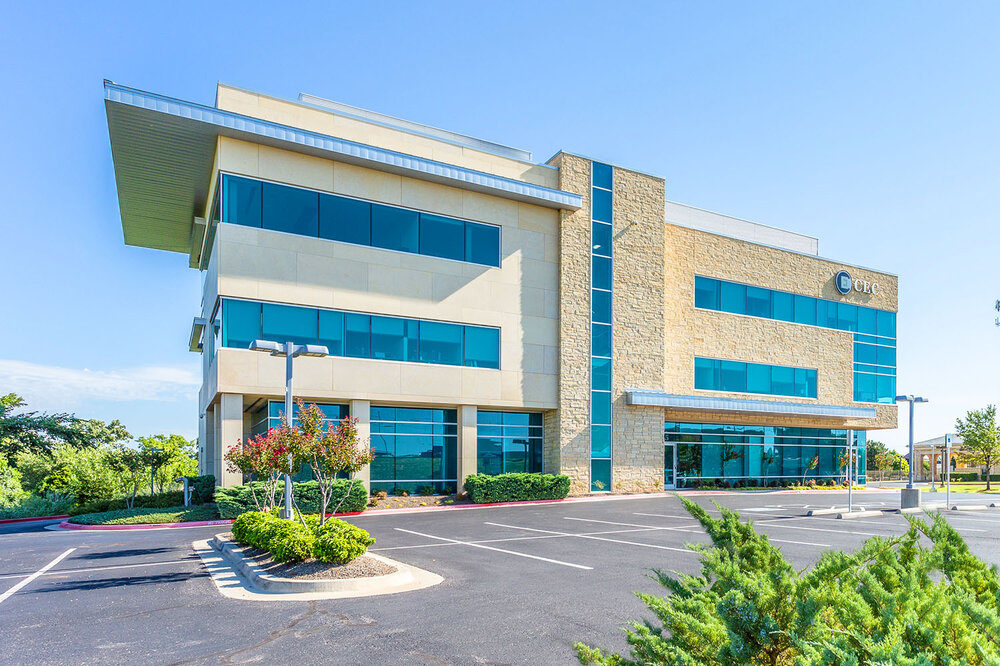 CEC HQ, Oklahoma City

2017
CEC® expanded into Texas, putting down roots with an office in Allen. Our large engineering team includes many with a P.E. or other certifications in both Texas and Oklahoma.

2021
After serving as President of CEC® for 30 years, Mary Hepp is named Chairman of the Board. We announce that our new President, Doug Glenn, will lead CEC® into the future.

2022
White Engineering Associates merged with CEC® at the start of 2022, and we added additional Geospatial and SUE services to our repertoire. Our Tulsa team outgrew their office and moved near Downtown Tulsa.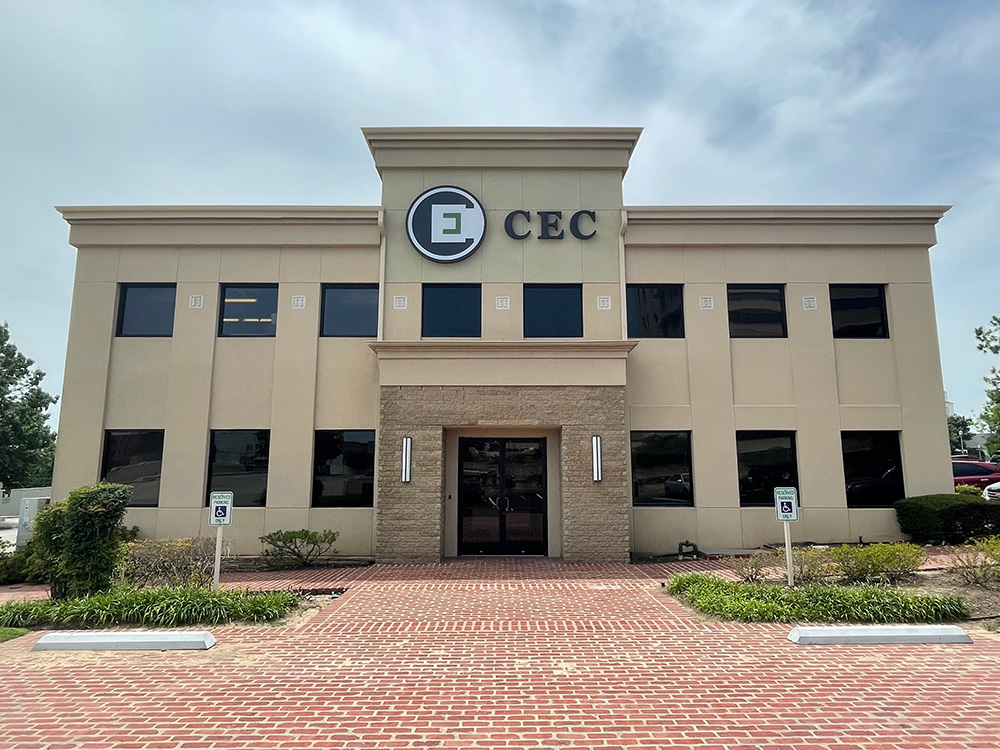 Tulsa Office
Over 250 team members with 5 Offices and 2 Labs
CEC® continues to grow and add more capabilities to accommodate the needs of our communities – those in which we live, work and serve – to Get Stuff Built Right®!